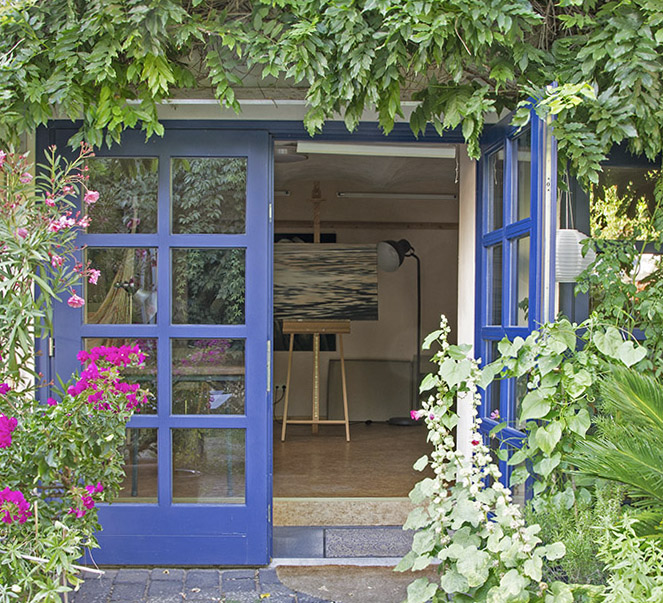 Welcome to my studio for painting, graphics and objects. On this website you find a selection of my current artworks. As a visual artist, I am inspired by the tension between proximity and distance, familiarity and strangeness, the organic and the constructed.
For any inquiries concerning commissioning or purchasing pictures, please use the contact page or give me a call. To receive news on upcoming exhibitions and other artistic activities please subscribe to the newsletter.
---
Visit my gallery in Heiligenstadt, Dingelstädter Straße 3, on appointment

Opening exhibition of my gallery
On offer are original artworks in various formats, reproductions, artist booklets and greeting cards with motifs of original works. I am happy to be available for conversation.
The protection and hygiene measures related to Covid-19 apply.
The new exhibition space has been opened in Heiligenstadt, Dingelstädter Str. 3 since October 2020. Four times a year, new works from the studio and works from my collection will be exhibited here. In the future, I plan to hold events in collaboration with other artists as well as events featuring live music alongside the artworks.
Appointment by phone: 03606-600344
or request via email: mail@uta-oesterheld-petry.de